Horsano acts like a personal assistant. It constantly watches over your horse, so you gain peace of mind.
Belt with electronics- designed for long-term, non-invasive monitoring of your horse's vital signs.
selected functions
Comfortable for the horse
Made of high quality materials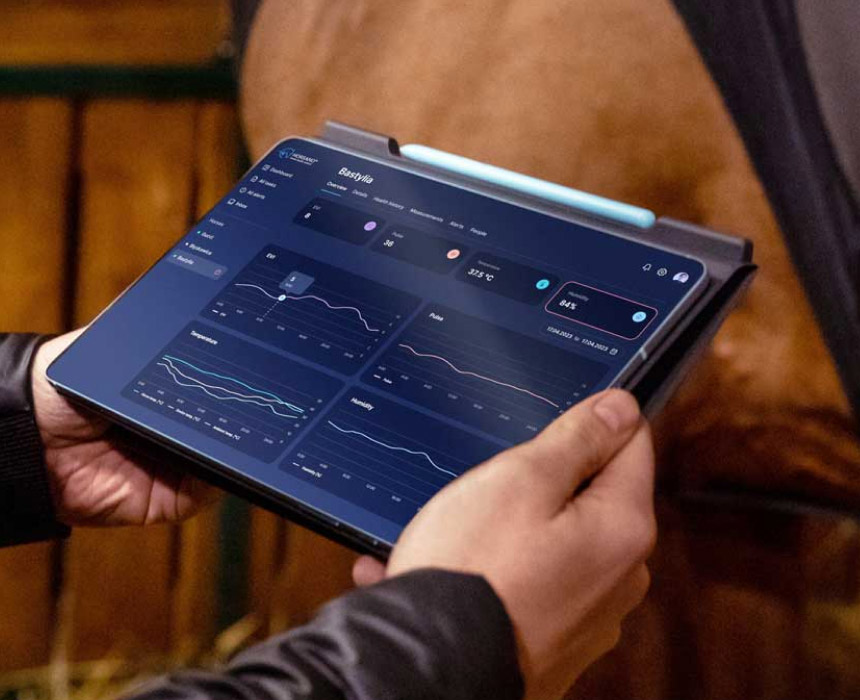 App- so you are in constant contact with your horse.

Selected functions
Insight into your horse's current vital signs 24/7
Alerts to notify you when health risks are detected
I-Vet for quick contact with your vet
Intuitive planner, health reports, medical history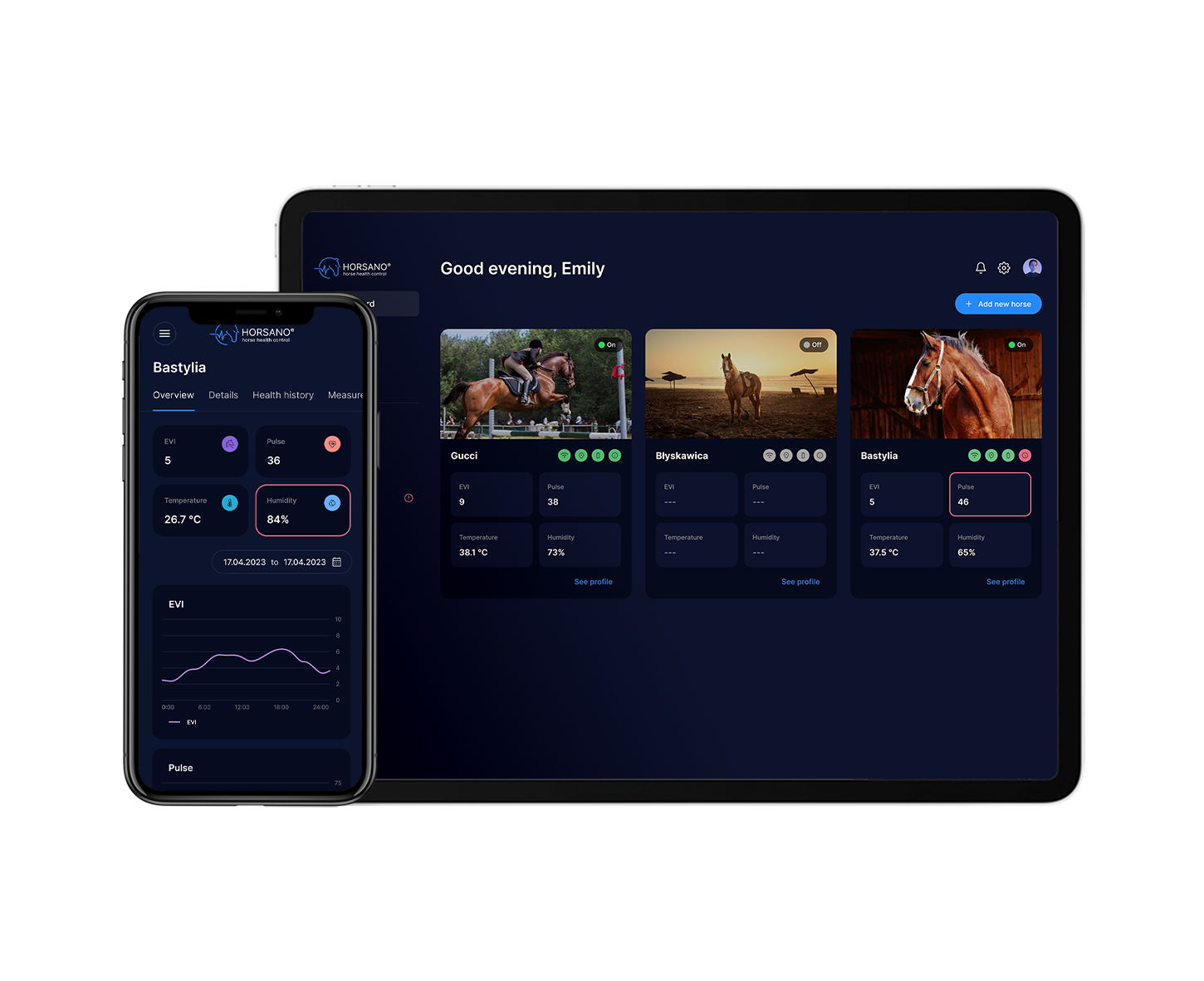 I-VET- Enables quick consultation with a veterinarian, providing him/her with an overview of the horse's vital parameters
Wybrane funkcjonalności
Ability to consult at the time of emergency
Insight into the horse's vital parameters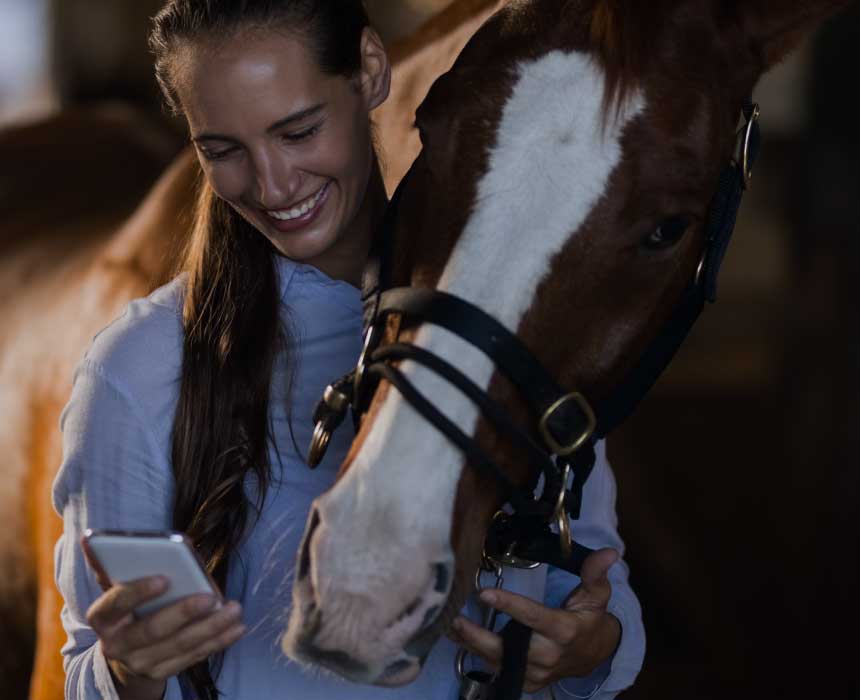 Owners of stables and equestrian centers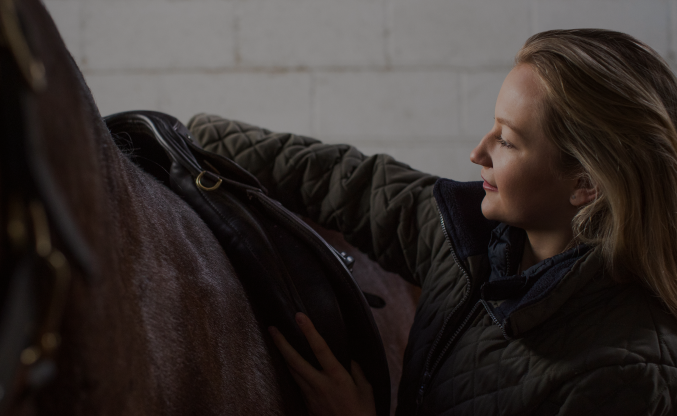 At night
Prevention is better than cure Socrates used to say. Horsano will take control of your horse's health and condition when you leave him alone in the stable or paddock. It is best used every day after your horse's evening grooming. It is at bedtime that most illnesses and diseases including the one most dangerous to horses, colic, occur.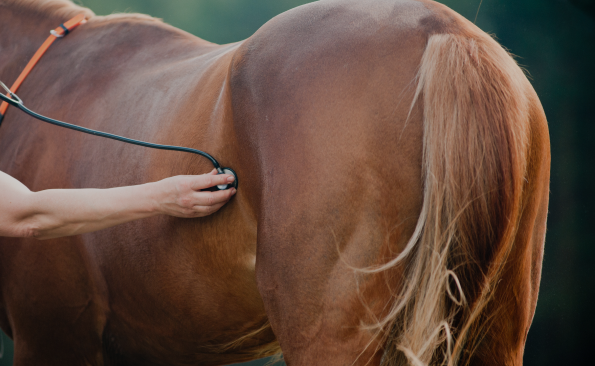 During pregnancy
Every breeder knows very well how much time and energy is consumed by the birth of a young horse/ foal. Horsano will help you monitor the pregnancy and accurately determine the moment of birth. An alert system will inform you of this fact. Thanks to which you can sleep soundly, without fear of missing, this most important moment.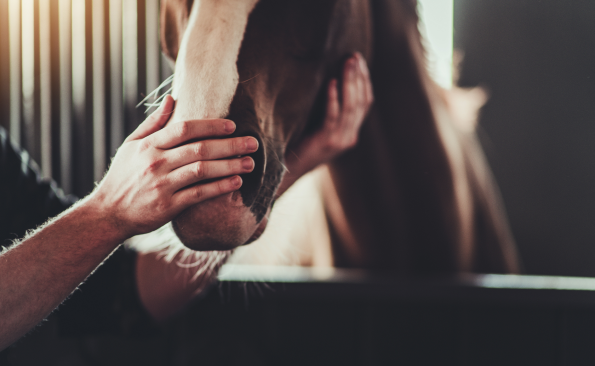 In medical conditions and after operations
When you suspect disease symptoms in your horse, you can put Horsano on him and monitor his vital functions remotely. If his health deteriorates, Horsano will inform you immediately.